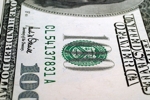 spot cool stuff HOME
There are people with careers they absolutely love, careers they'd do even if they were independently wealthy. We know doctors, teachers, architects and lawyers — yes, lawyers — and many others who don't do their jobs for the money.
Unfortunately, most people don't have a career such as that. And, unfortunately, this article probably won't help most people find one. (Though, not incidentally, please click here if you are looking a hiring manager looking for an online travel content and social media expert).
Instead, for this post, what we did was think through tasks people do everyday — for free — and ask can you get paid for doing some of those?
It turns out that the answer we found was: Yes! To be clear, the odds are long that you'll make a living doing these things full time. But you can put some extra money in your pocket.
---